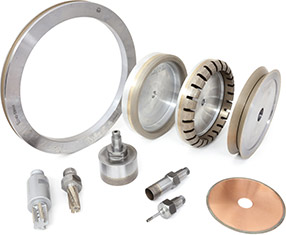 Asahi's precision Diamond and CBN tooling for the engineering sector is recognised globally as being superior in quality.

The development and production of our products is carried out by our team of professionally trained engineers who have extensive experience in all facets of the engineering sector, and a combined knowledge in excess of 100 years. Their aim is to help you find the optimum manufacturing process to produce your products and components in the most cost-effective, efficient and timely manner.

We service many industries including the manufacturing, automotive, aeronautical, optical, saw sharpening, tool making, timber and ceramics.

We manufacture precision products to accurate specifications. Our range includes the following products plus many more:


We also offer a Diamond re-tipping facility at our Sydney factory for many of our Engineering products. Click here for more information.

Tel: 02 9997 7033 Email: sales@asahi-diamond.com.au