Diamond Cutting Wire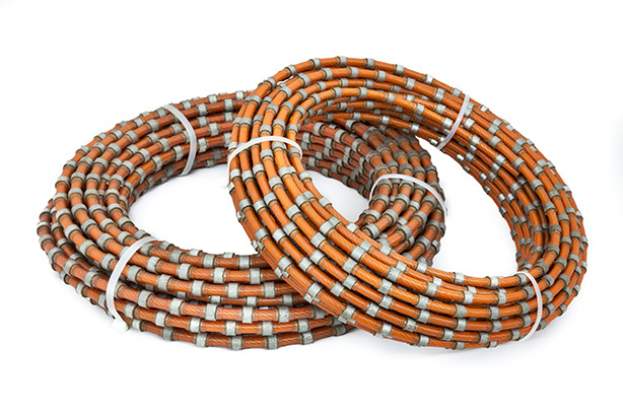 Asahi specialises in manufacturing Diamond Wire Quarrying Rope primarily used for granite and sandstone quarrying. It is available in various sizes, lengths and bonds.
Single or multi Wire Ropes are supplied according to usage; stone quarrying, stone profiling, slab cutting, reinforced concrete cutting etc.
Professional solutions and technical service is provided for all Wire Rope products and usages.
Bead Dia.

BPM

Description

Colour

(mm)
8.5
37
Stationary Saw - abrasive S/S
Orange
11.5
40
Profile Wire - sandstone
Black
11.5
40
Quarrying Wire - sandstone
Green
11.5
40
Quarrying Wire - hard S/S rubber spacers
Black
Asahi Wire Rope can be manufactured using different matrix configurations and types. They come in standard, sintered or electroplated beads.
Bead Dia.

Description

(mm)
11.5
Wire Joiners for 11.5mm wire
8.5
Wire joiners for 8.5mm wire
Description
Crimping Tool for wire joiner
Asahi Cutting Wire and Tools aren't currently available to buy online.
To make an enquiry or a purchase please contact us:
02 9997 7033 / sales@asahi-diamond.com.au