Core Cutting Saw Blades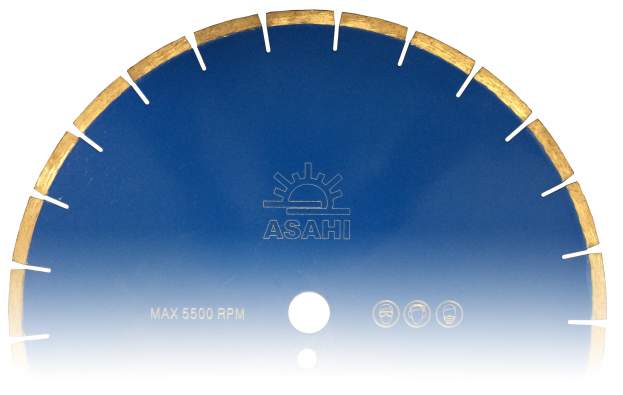 Asahi Core Cutting Saw Blades are used for core cutting applications in the mineral and mining exploration industry to give a more detailed analysis of various rock formations. Our blades have proven very successful across Australia and are available to buy online via this page.
Designed for cutting materials including: All medium to hard rock formations.
Diameter

Segment Type

Segment Size

Bore Size
(mm)
(in)
300
12"
Hard Core
40 x 2.4 x 7
1"
300
12"
Medium / Hard Core
40 x 2.4 x 7
1"
350
14"
Hard Core
40 x 2.4 x 7
1"
350
14"
Medium / Hard Core
40 x 2.4 x 7
1"
If you can't find the blade you are looking for please contact us on:
02 9997 7033 / sales@asahi-diamond.com.au