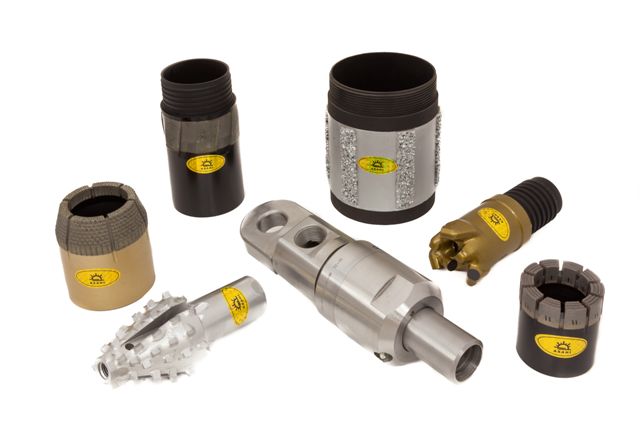 One of Asahi's major strengths is the design, supply and manufacture of its world-class diamond mining drilling equipment and consumables. We use the most technologically advanced features for the drilling industry to ensure that our equipment delivers high production per metre, low cost per metre and exceptional reliability even in the harshest of drilling conditions.

Our equipment is built to withstand the harshest of environments with minimal maintenance; this makes us the number one supplier for many internationally renowned mining companies. Our manufacturing plants are capable of producing custom-made products as well as large scale production of standard products.

Our team of professionally trained mining specialists have extensive experience in all facets of the mining industry and possess a combined knowledge of 90 years. Their aim is to help you find the best equipment for the job with cost, health and safety and the environment being paramount to us.

The majority of our mining equipment is shipped internationally giving us extensive experience in handling exports.

Our proven Drill Bit range includes:

Our Drill Equipment includes:

We also offer a refurbishment service for all of our equipment as well as a hire service for down hole surveying equipment from our facility located in Sydney.
Click here for more information.

Tel: 02 9997 7033 Email: sales@asahi-diamond.com.au