Drilltec / Kalex Tungsten Bits, Shoes and Hole Openers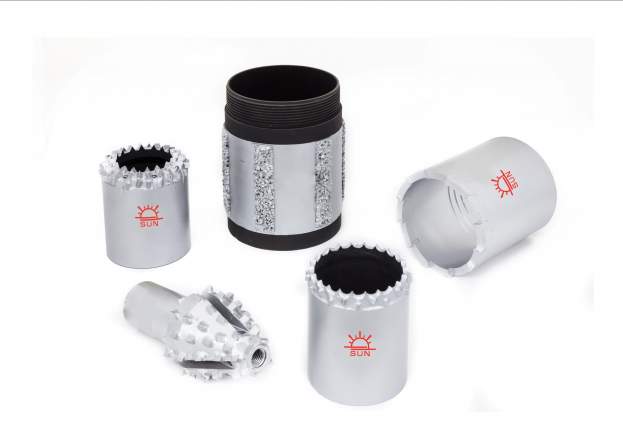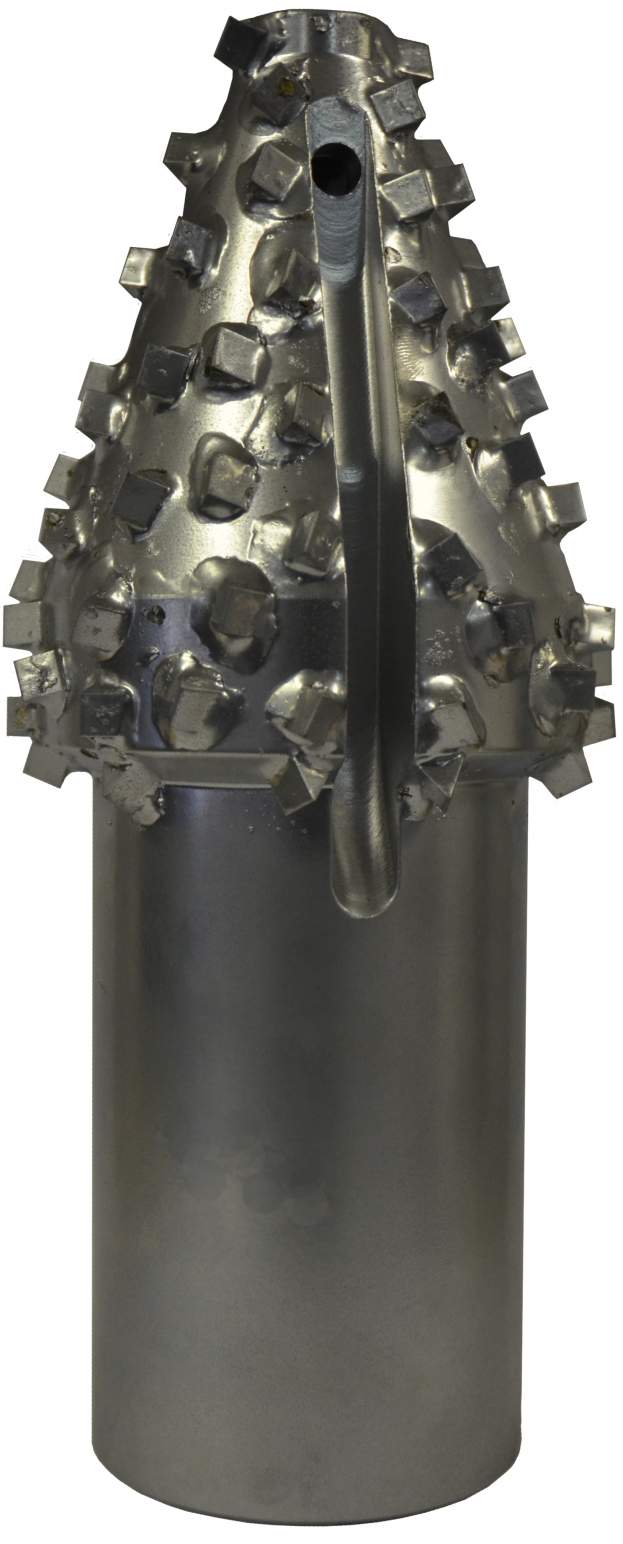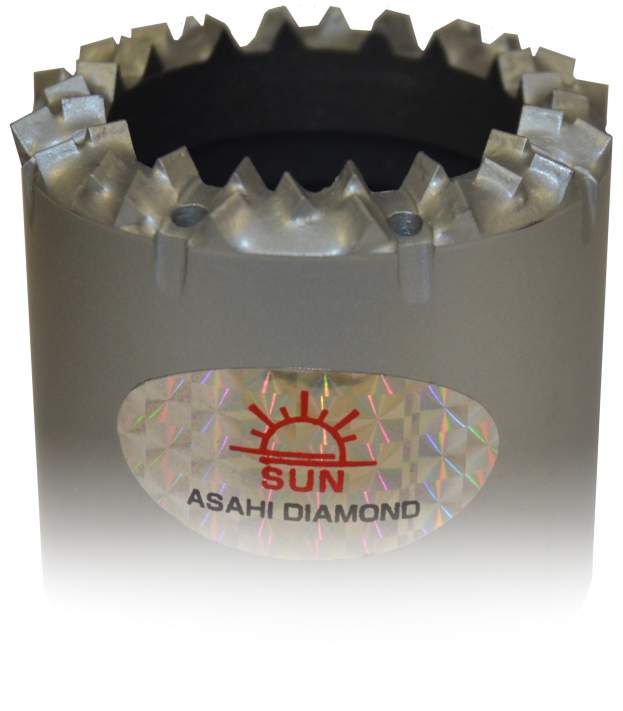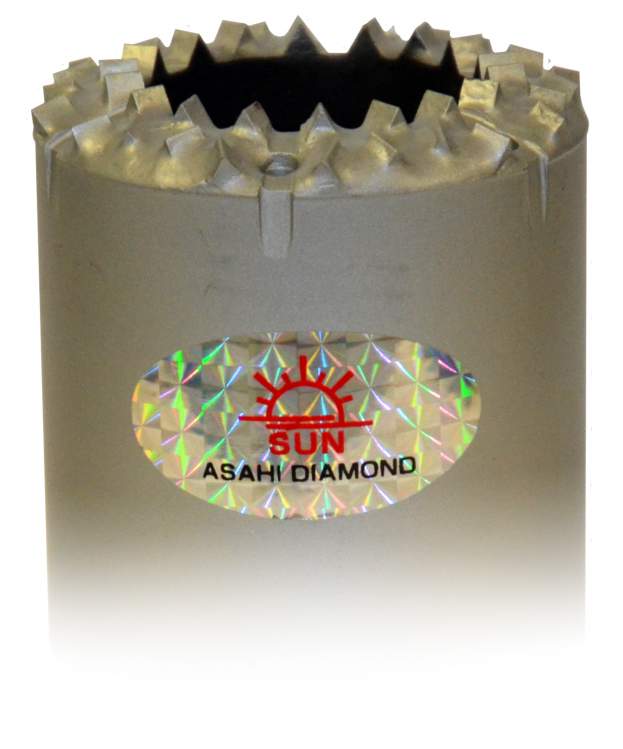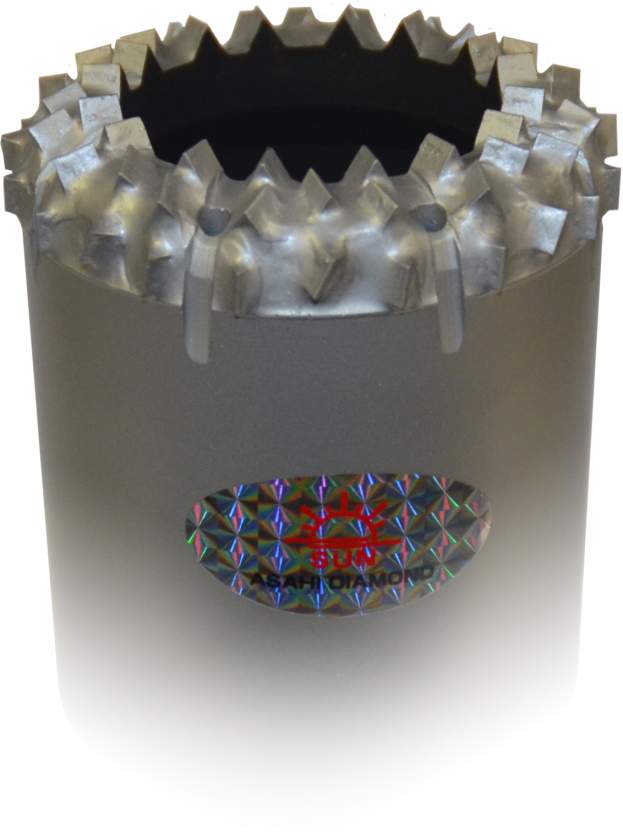 Asahi Drilltec and Kalex Bits and Shoes are designed for soft formation drilling and are available in all standard sizes.
We also manufacture Drilltec Pilot Bits for inseam drilling in coal mines. The design incorporates a 16mm metric thread in the front of the Bit to cater for a Pilot Bit and features large irregular particles and waterways with large water holes.

Standard Pilot Bit sizes are 65mm and 80mm with AW / AWJ rod box thread. Other sizes and threads can be manufactured to order.

To further increase the hole diameter a Drilltec Hole Opener can be used behind the Bit. These Bits used with hole openers can be utilised with low torque drilling.

The combination of a 65mm Pilot Bit and an 80mm hole opener has proved successful when attempting to stay in the seam as it generally will deflect off the roof and floor.

Many of our mining products can be re-tipped, refurbished and repaired at our Sydney factory. Click here for more information.

Core Bits
Size

Description
5 1/2 x 4C
Drilltec Core Bit
5 1/2 x 4C
Drilltec oversize Core Bit
10 1/4 x 8C
Drilltec Core Bit
BQ3
Drilltec Core Bit
BQDT
Drilltec Core Bit
HMLC
Drilltec Core Bit
HQ3
Drilltec Core Bit
HQ3
Drilltec oversize Core Bit 98mm
HQDT
Drilltec Core Bit
HQTT
Drilltec Core Bit
NMLC
Drilltec Core Bit
NMLC
Drilltec heavy duty Core Bit 83mm
NQ3
Drilltec Core Bit
NQDT
Drilltec Core Bit
PQ3
Drilltec Core Bit
PQDT
Drilltec Core Bit
TT56
Drilltec oversize Core Bit 58mm

Reamers
Size

Description
10 1/4
Drilltec Reamer

Pilot Bits
Size

Description
65mm
Drilltec Pilot Bit
65mm
Drilltec Pilot Bit with AWJ Box Thread
80mm
Drilltec Pilot Bit with AWJ Box Thread
80mm
Drilltec Pilot Bit with AW Box Thread

Casing Shoe Bits
Size

Description
HQ
Drilltec Casing Shoe-Advancer Shoe Bit 95mm
HW
Drilltec Casing Shoe Bit
HW
Drilltec oversize Casing Shoe Bit
HWT
Drilltec Casing Shoe Bit
NW
Drilltec Casing Shoe Bit
NW
Kalex NW Casing Shoe
PW
Drilltec Casing Shoe Bit
PW
Drilltec oversize Casing Shoe Bit
PW
Kalex PW Casing Shoe Bit
PWT
Drilltec Casing Shoe
PWT
Kalex PWT Casing Shoe Bit

Rod Shoes
Size

Description
HQ
Kalex HQ Rod Shoe
HW
Kalex HW Rod Shoe
HWT
Kalex HWT Rod Shoe
HWT
Drilltec oversize Rod Shoe Bit
NQ
Drilltec Rod Shoe Bit

Face Discharge
Size

Description
NQDT
Drilltec Face Discharge
Pilot Bits & Hole Openers aren't currently available to buy online.
To make an enquiry or a purchase please contact us:
02 9997 7033 / sales@asahi-diamond.com.au